PVC Exterior and interior finishes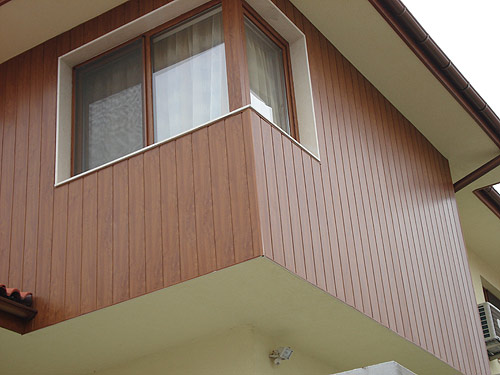 Products for interior decoration deceuninck offer a variety of solutions with high quality and comfort of home. Whole range is a perfect blend of durability, attractive finishing, easy insertion and very nice service. Styles range from rustic to contemporary - the choice is yours. We offer:

shackling ceilings.
finishes for walls and ceilings
doors and harmonicas - curtains
skirting and architraves
external cladding and roof systems
Twinson for external finishes

Twinson ® is waterproof, and aesthetically stable. Can be used indoors or outdoors, on the floor or walls, modern and traditional architectural design. Some advantages:

- Natural appearance resembling natural wood
- Without chips
- Resistant to insects
- Does not craze
- Suitable for any environment
- Durability of the material
- Easy maintenance
- Moisture-resistant
- Easy to put
- High stiffness and strength
- Fitted with a hidden system
- Is not slippery, even when moist.